Tissue Quality Assessment via Ai
At TriMetis Life Sciences, we are driven to improve cancer care by evolving outdated methods of biospecimen acquisition and quality assessment. By leveraging digital imaging, artificial intelligence, cloud computing, and robotics, we have been able to elevate pathology and diagnostic testing.
TriMetis Computer-Assisted Pathology or TCAP, available via ARCH Marketplace and ARCH LabFlow systems, utilizes artificial intelligence to automate the analysis of H&E images eliminating additional time, effort, and cost. More accurate than a pathologist with less technician handling, TCAP Ai provides actionable qualitative and quantitative data, removing any doubt about the sufficiency of a biospecimen.

Assess the quality of your tissue through the power of Ai.
Cell Segmentation
Going beyond estimates, we leveraged ML/AI to recognize and count specific cell types and morphologies, especially those that take a lot of time to analyze manually. Neural Networks can rapidly identify cells in a fraction of the time it takes a human. We let the computer do the work, so the pathologist can review and approve the results.
Nuclei Count
Percent % tumor is an estimate. With computer assistance, we now can segment and count tumor nuclei. Knowing these results can help inform the pathologist, and affect downstream testing such as Immunohistochemistry and DNA/RNA profiling.
Heatmap Analysis
Knowing where the tissue has the highest tumor concentration helps determine if the entire slide is viable and should be scraped, or if macro dissection of a specific area on the slide.
Future Applications
TriMetis is developing Segmentation and Scoring Applications to assist pathologists with information for decision support. Sign-up to be notified of new Applications.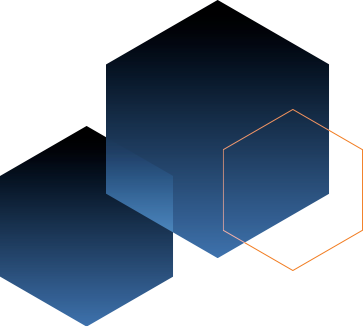 How do I access TCAP?
TCAP can be deployed in multiple ways to meet your technology requirements, in dedicated or shared cloud environments or connected to your Amazon Cloud or Microsoft Azure environments.
Benefits include:
A self-service deployment model and implementation of the TCAP services without significant investment
Ability to utilize TCAP apps while addressing any process improvements needed for a hybrid or on-site deployment
Ability to define your own parameters for quality control
Ability to synchronize internal image repository to ARCH Marketplace
When accessing TCAP through ARCH Marketplace, you're also able to upload specimen images, review images, and run TCAP apps. This allows you to quality check images, view reports, and download TCAP images and data to your repositories. (Storage and maintenance fees may apply.)
On-Demand
Self-service on-demand TCAP Ai - Simply create a login via TriMetis Marketplace and order the Ai's you'd like.
Hands-Free Analysis
Easily connect your image repository and automatically process with TCAP Ai.
Automated Analysis
More than accessing images and processing images, now set the process for where the results are delivered.